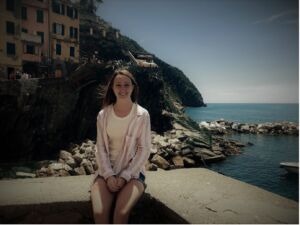 WELCOMING JILLIAN!
We asked our new teacher Jillian a few quick-fire questions to get to know her a bit better!
Tell us one fun fact about yourself:
I am a published poet.
Describe where you are from:
I am from a small town in Ohio, in America.
What is your favourite thing about Italy?
My favorite thing about Italy is how kind-hearted the people are, as well as the art.
The craziest place you've been on holiday?
Cairo, Egypt
Your favourite book?
The Catcher in the Rye
A hobby?
Creative writing